Student Program:
Along the River: Lewis and Clark w/ the Upper Missouri Tribes
"Along the River" is a special presentation best suited for 4th and 5th graders in a personal, classroom setting or as an adult lecture and performance.
"Along the River" is a multi-media, interactive presentation of time-honored stories and songs from Gary's time and studies on the bank of the Upper Missouri River in present-day N. Dakota. The program celebrates the 1804 Lewis & Clark expedition and focuses on the untold perspective of the Native Americans and the lesser known moments in which Lewis & Clark learned about the Indian music, song, and spiritual beliefs during the time they stayed with the Upper Missouri River Mandan earth lodge people.
"The river of life still gives life to the people."
- Keith Bear, Mandan storyteller
During his travels, Gary was honored by the Earth Lodge people who shared a glimpse of their perspective on how Lewis and Clark were treated during the winter of 1804. He learned untold tribal stories and river songs that he still cherishes today and wants to share with the world. In "Along the River," Gary presents information through didactic presentation, sharing of his field research on the Native American Flute, Native American stories, and nature sounds as it relates to the place and time of Lewis & Clark.
The images on the education video are by Swiss art Karl Bodmer who traveled with Prince Maximilian up the Missouri River in 1832-4 and painted the most compelling images of the N. American Indian before life changed forever. Along the River is about stories that matter and time-honored songs from one of the most compelling times in our history.
Contact Gary to discuss bringing him to your school or venue.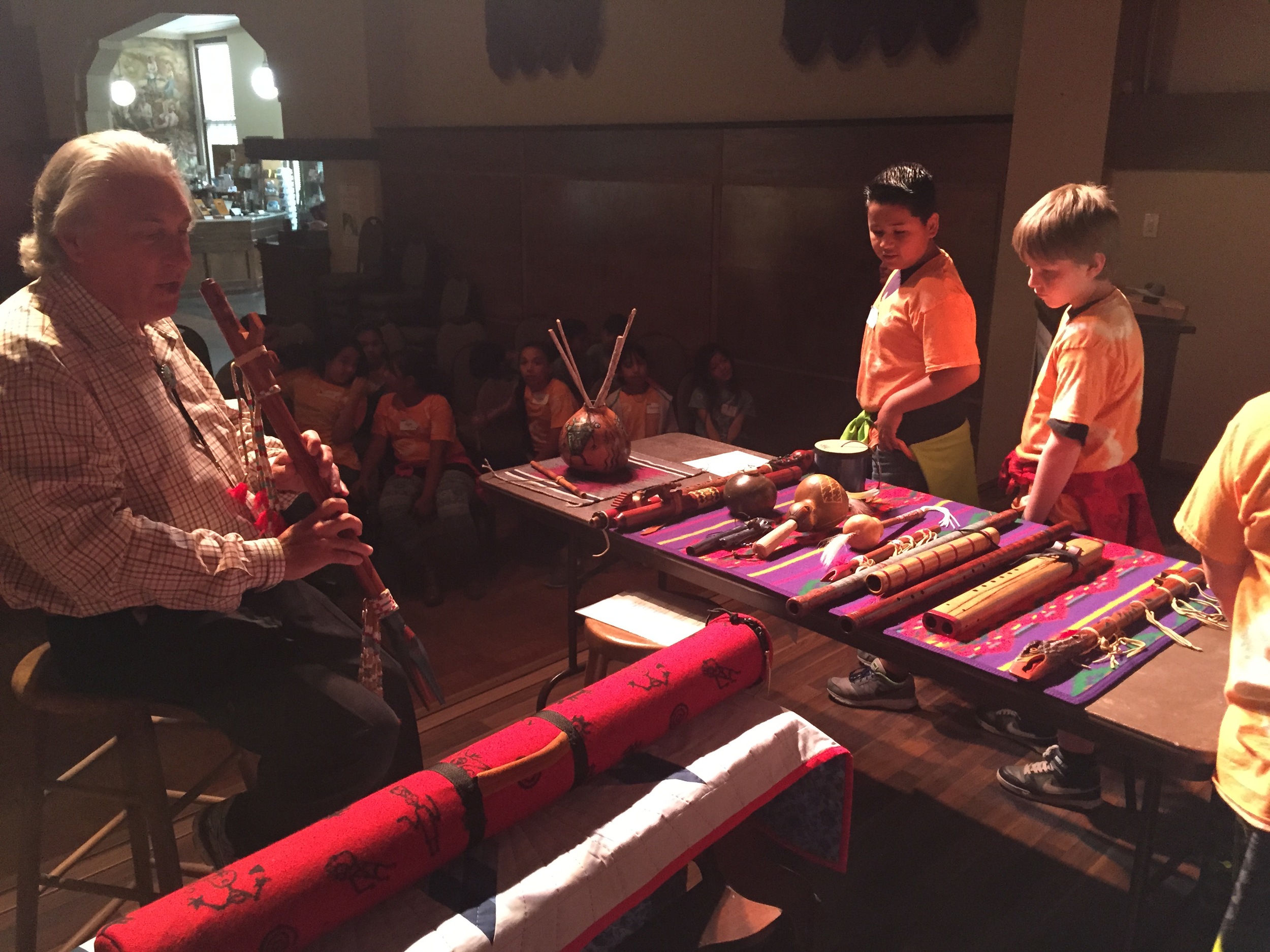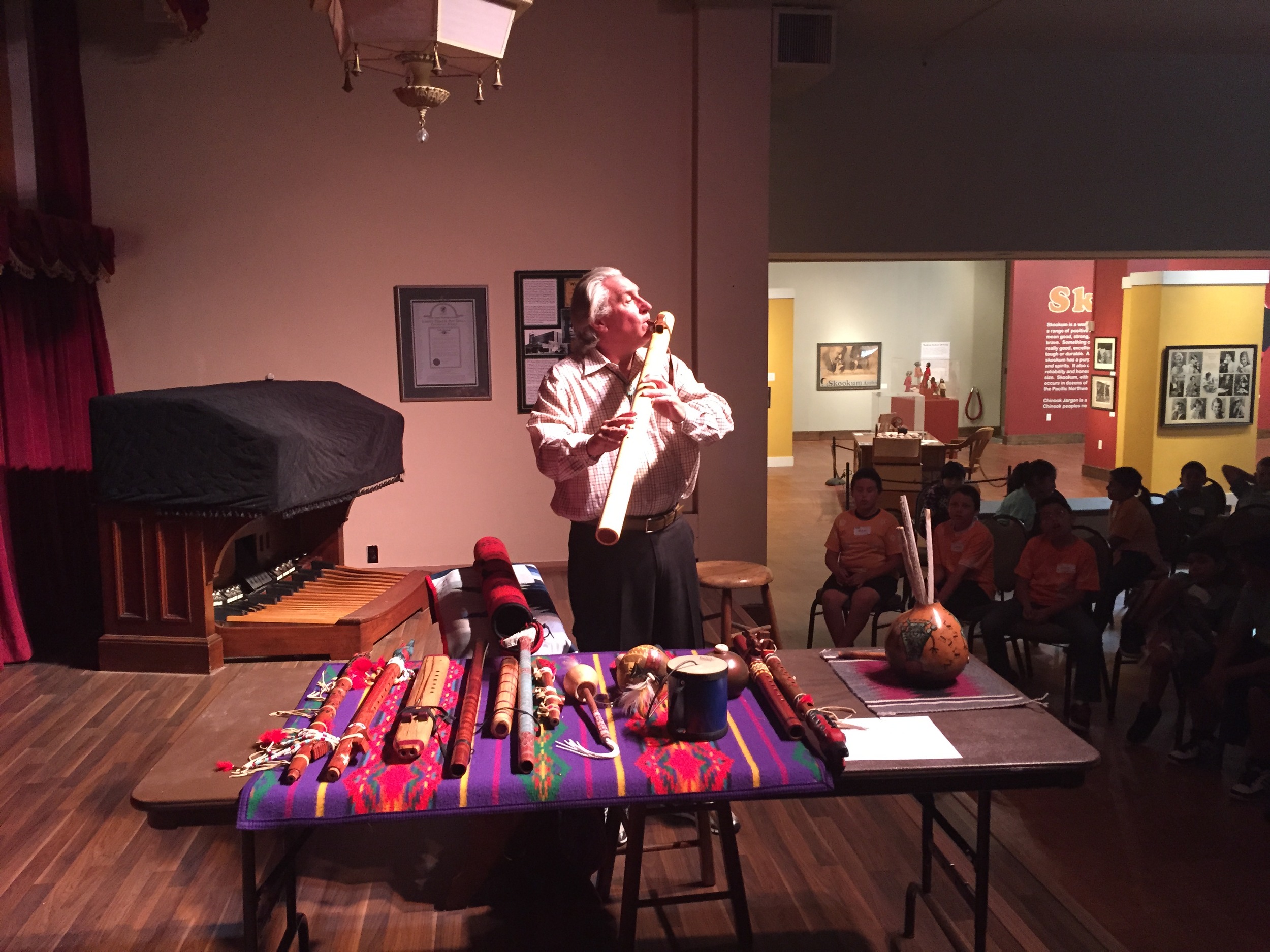 "Gary's work with students is engaging, empowering and inspiring. His flute playing is exquisite and his stories enchanting. Students absolutely love Uncle Gary!"
– Michael Caemmerer, Director of Icicle Creek Performing Arts Center in Leavenworth, WA
"Gary enchants students with his beautiful instruments and his deep connections to the histories and traditions of the cultures they represent. I have seen both elementary and middle school students equally in awe of the sights and sounds of the flutes and their stories. Gary shares the stories of his flutes from a deeply honest perspective that is balanced with extensive historical research as well as personal experience."
- Katie Lappier, Broadway Center in Tacoma, WA